Page 3
About Fit 2B Stitched...

Thank you for your interest in Fit 2B Stitched. We strive to produce fun and whimsicle Designs that are of excellent quality and professional clipart and printables for your use.
Fit 2B Stitched is owned by: Irene, of Irene's Magic Stitches and Rhonda, of Stitched Dreams by Rhonda.
Fit 2B Stitched is made up of 8 different Digitizers and 1 Graphics Creator.
Rhonda of Stitched Dreams by Rhonda, Irene of Irene's Magic Stitches, Cindy of Cindy's Elegant Stitches, Cisca of FroggyCis Designs, Carmen of Carmen's Creative Stitches (all designs donated to F2BS to sell), Marlene of Marlene's Stitched Designs, Designs 4 Embroidery and Ellen of Nahna's Printables. We use only Manual Punch digitizing, no autodigitizing. This means that we have complete control over our designs and how the stitches are placed and the stitch styles.
Meet Rhonda from Stitched Dreams by Rhonda
Hello, My name is Rhonda, of Stitched Dreams by Rhonda. I live in Arkansas, with my wonderful husband Michael. We moved here after retiring from the US Air Force. I have 2 children, 1 stepdaughter, 2 furbabies, 2 precious Granddaughters, 8 and 5 and a grandson 3, who are the joy of my life!!!
I have my own website that I sell handmade and personalized items on. It keeps me busy and out of mischief as my husband will tell you.
When I am not sewing/embroidering, Michael and I are Geocaching or Munzeeing, which is our shared hobby.
I have a Janome Embroidery machine and a Viking Sewing/Embroidery machine as well as a Sewing machine and Serger. I started embroidering to do things for my first granddaughter. I was instantly hooked. I learn something new every day. I love all kinds of crafts.
I have made many dear friends through embroidery groups, and have learned so much from them.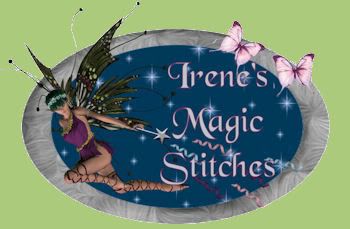 Meet Irene from Irene's Magic Stitches
My name is Irene Smith, of Irene's Magic Stitches. I married my high school sweetheart & we have been married for 43 years now. We have 3 grown children. We have 3 fur babies. All are dogs.
I live in the foot hills of sunny Calif. & love it. Not too HOT in the summer & not too COLD in the winter. I LOVE to sew. My passion is quilting with a little embroidery added to it. My embroidery machine is a Husqvarna Viking Designer SE. I have a quilting machine with a frame to do my quilting, a Serger & sewing machine for all my other needs to keep me busy & out of trouble. Although, hubby says TROUBLE is my middle name & it just seems to find me. LOL One of these machines are running most of the time when the grandkids aren't here.

I have been digitizing over 5 years now. I think I may have a NEW passion now. I'm always

looking for a new idea to create. Always trying to learn all I can along the way.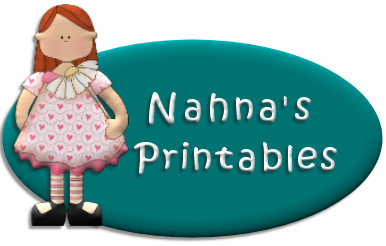 Hi!
My name is Ellen. I am the graphics artist for the website. I have been married to a wonderful man, Drew, for 21 years now. We live in Michigan and are the proud parents of 4 grown kids, 3 boys and 1 girl. We are the proud grandparents to 11 wonderful grandkids ranging in age from 17 to 2. All of my grandkids call me Nahna and so do a lot of my friends. I wear this name very proudly!
I love to make things…all kinds of things. I never look at something for what it is. I look at it for what it could be. I go to ceramic class every Thursday and love painting and making things for my gardens. I have a water garden that I built with my kids filled with koi, frogs and lots of other interesting things. I always have 10 different projects going at one time, LOL, and love to work with Paint Shop Pro and website building. I had a lot of fun helping Rhonda set up the Fit 2B Stitched website! This was my first time learning html and css codes. I love to learning new things. I also have a Husqvarna Viking Iris sewing machine, which I love to sew crafts and embroidery with.
Feel free to email me I love meeting new people!
Meet Cindy from Cindy's Elegant Stitches

My Name is Cindy Tucker and I've been married for 45 years to my hubby Bob while he was in the Navy and we traveled the world. We have 2 sons and 2 grandchildren. We currently live in South Carolina since we retired after working and living at a resort in Arizona for 15 years.
I've always enjoyed all forms of art from oil painting to digitizing. I often make my own clip art to use in my designs. I've been an embroidery designer and digitizer since 1998 where at the resort as Purchasing Manager I would draw and create my clip art, digitized, and embroidered them on items for the resort to sell in the company retail boutique. I also embroidered employee work uniforms with the company Logo and employee name.
I enjoy doing religious designs and floral items and hope to have more available soon.
I am Marlene from brrrr Wisconsin! Hubby and I moved here after spending over 24 years on the road with the military in both the Army and Air Force. I have 2 great daughters who have recently decided to fly from the nest and make lives of their own, leaving me and my puppy Missy with lots of time on our hands. So rather than meddling in their lives I have taken up digitizing embroidery and Missy has taken up the floor beside me when she isn't asking to be walked.
I've been embroidering on my Janome 10001 for about 10 years now and love to watch the designs appear on the fabric, but even more fun is to watch the designs I created sew into beautiful creations on fabric. I know you too will love how they sew and look on your fabric.